On June 26, 2017, when Sean Spicer gave his daily press briefing, only in audio mind you, he slipped up huge. He said something that is very revealing about what he thinks or knows to be true.
He said about Trump, "He believes that Russia probably was involved, potentially some other country as well could have been EQUALLY INVOLVED."
The words "EQUALLY involved" should have stopped you dead in your tracks!
If you didn't do something, you would never say someone else is "equally involved…"
That tells you that according to Spicer speaking for Trump, that Trump was involved in the collusion or Spicer believes it to be so.  As his press person, I would argue that Spicer knows the truth and leaked it unknowingly.
As an example, if you are accused of stealing something and you didn't steal anything, you don't say, "John was equally involved" in the theft, would you?
Hell no.
You'd only say that someone was equally INVOLVED–IF YOU WERE INVOLVED. Not if you are innocent.
The leaks out of this administration are comparable to no other administration in my lifetime. It's over-the-top insanity right now.
Spicer tried to correct himself at the end with…  "or could have been involved not equally."  Oops.
Was this eye-opening? Slips like these are happening daily.  If you catch one, feel free to contact me!
Save
_________________________________________________________________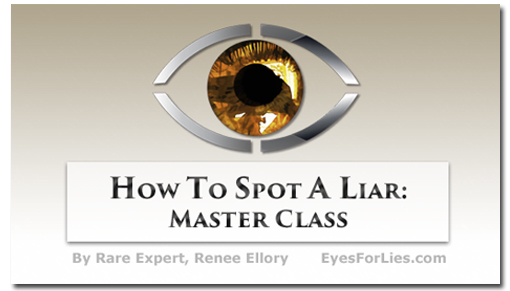 HOW TO SPOT A LIAR: MASTER CLASS
by Renee Ellory | Eyes For Lies
GET NOTIFIED of future class dates & sales! Click here
http://www.eyesforlies.com/wp-content/uploads/2015/02/black-logo-smaller.jpg
0
0
Eyes for Lies
http://www.eyesforlies.com/wp-content/uploads/2015/02/black-logo-smaller.jpg
Eyes for Lies
2017-06-28 10:49:06
2017-06-28 10:51:17
Spicer Press Conference Leak Explained