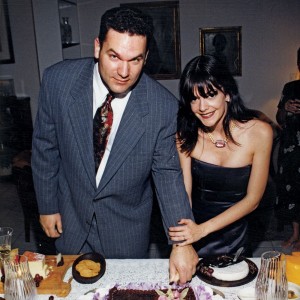 When I watched Ann Bender on 48 Hours, several things troubled me, and I have admit, I do not trust her.  We have a lot of pieces that when added up paint a picture and I don't believe that picture is what Ann is telling us.
The first thing I notice with Ann is a lack of oblique eyebrows indicating true sadness. This really stood out to me throughout the entire story.  The second thing I noticed was that she said her husband wanted to die, he was suicidal, but oddly she had no concern when he brought a gun to bed.
She said, "It was the last thing I expected him to be doing, even though I knew that he was suicidal."
What?
If your loved one was suicidal and brought a gun to bed, would you be able to drift off to sleep?  I don't think so.  Ann's statement doesn't make any sense.
Ann says, "I opened my eyes and I saw the outline of the trigger of the gun … and he had it pointed at his head … at himself…"
What troubles me about this statement according to the forensics is that if John was shot in the back of the head behind his right ear, how could she see the gun shadow if she was laying behind him in bed, and he was in bed with his head on his pillow?   Her eyes wouldn't have likely been underneath the gun to see through it.  It's possible, but highly unlikely. In the re-enactment, they had John sleeping with three pillows in a very unnatural position.
I am also troubled by the ear plugs, the pillow with the gunshot tear, and the spent cartridge being 15 feet away.
Who wears ear plugs when they are going to kill themselves?  You would actually want to be alert, I would think, to hear what your loved one is doing so they don't stop you, if you are intent on getting the job done!
I am also troubled with what Ann says.
The first account Ann says:
"I got up on my knees and reared towards him and I tried to grab the gun."

["Were you able to get it?"]

"No. I was able to get my hands around his and the gun slipped and it went off," she replied.
This troubles me.  The gun just went off?  I'm not buying it.
The next time she says:
"I lunged forward towards him with my hands. I fell towards the center of the bed … and the gun went off."
This time she doesn't even reach John's hands, ironically.
And another time she says:
"That evening I had no indication of what was going to happen…after the shot, I don't remember exactly what happened."
And now another time she doesn't remember?
Nonsense!
I don't think Ann killed John for money, but I do think he was very determined and headstrong, and he was taking her down in his spiraling depression with him. And Ann knew it and didn't know how to get away from him, or perhaps she didn't want to give up their "dream" of the sanctuary. I think she knew she was going to die with him if something didn't change and John wasn't open to do anything.  I suspect Ann didn't know how to get away because he'd seek her out, too, and around him she knew she wasn't as strong as he was. She was the weaker of the two.  I suspect Ann couldn't take it anymore and felt this was her only way out.  She wanted to survive and this is what she believed she had to do to get away.
But just because Ann was weaker than John in standing up against him, do not assume that I believe Ann is a weak or meek person.  I do not think that. She is actually quite strong. She isn't letting her time in prison deter her. She is on a mission to get out, and she isn't going to give up any time soon, if you ask me.