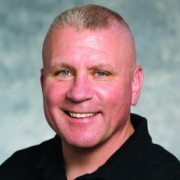 My background includes more than 30 years in law enforcement. It is exceptionally rare to come across a person that can recognize deception and can explain and qualify her assessment with such a high degree of accuracy. I would highly recommend Renee to any person or law enforcement agency looking for a high probability assessment as it relates to truth, lies and deception.
The best course in spotting deception I have ever taken in my 32 years in law enforcement.



The training provided by Eyes was second to none. It stands as the highest rated class we have hosted in the last three years.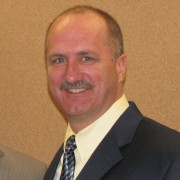 I've been in Law Enforcement for almost 30 years and would love to have met "Eyes" when I was rookie. Her talent and ability to explain the minute details she spots in deceptive people would have allowed me to put more bad guys in jail.
[Daren was featured on Dateline NBC]
During my Dateline piece, my suspect was interviewed and small portions were televised. After the show aired, Dateline created an online site for viewers to write their thoughts or comments on the case. I was reading through numerous opinions…most gave no real insight. [Renee] "Eyes for Lies" on the other hand was so correct about our suspect behavior, I felt they had to have a close connection to my case. I was wrong about that, but she was correct about the ex-husband. Renee is a woman with great insight into people and behavior. She was able to pinpoint such specific aspects of speech and behavior that rivaled the professionals we used at the FBI on this case. They had the luxury of speaking in-depth with investigators and reviewing hours of interviews. Renee did not. My biggest surprise with Renee was that she could explain her feeling so well that, once pointed out, anyone else could see what she was seeing. All said "Eyes for Lies" has a truly remarkable gift.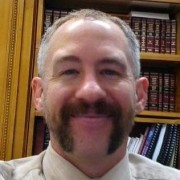 As an attorney, I often work with accomplished peace officers, but I have never met anyone with [Renee's] Eyes for Lies' abilities.  Her insight has frequently amazed me. More than once, she has called a case long before the facts were known. In some cases, she made the call when public opinion and the known evidence favored another interpretation.  Eyes has an amazing talent. Like most attorneys and political insiders, I think I can read people pretty well. You may think you can read people. But her talent goes way beyond anything I even knew was possible. She shows just how much information can be gleaned from a person's behavior.   Since I deal with policy, I do not have to dig for facts. But if I did, she would be on my speed dial.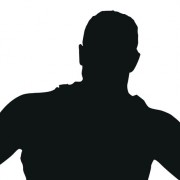 "The materials presented, and the manner of presentation was like a great mystery novel… It kept me interested, involved, and left me with a feeling that I really learned something. Your class is truly amongst the best I've had in my 45 years [of law enforcement] experience!  I've had "Reid" (many times), but your program goes a long way toward understanding what the suspect, or victim, is really telling the interviewer!"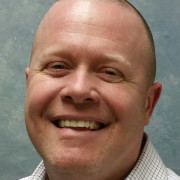 I have 17 years of experience as a Police Officer and my current job assignment is as a Detective. I've attended a lot of training over the years and by far this has been the best training I have ever attended. Renee has a gift to read people and detect deception that far exceeds anyone I have ever met before. Renee clearly explains how she comes to her conclusions and points out what to look for as a person tells the truth or lies. She is articulate, well spoken and easy to understand with a variety of classroom exercises. My only complaint was that I wished the class had more days so I could learn more from her!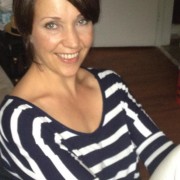 "Renee's "Master class on Deception Detection" has been invaluable to me. She has given me the tools to sharpen my own intuition. By generously sharing her unique ability, she has strengthened my capacity to evaluate any situation for signs of deception. Renee is passionate about the truth and passionate in her delivery of the material. She is an excellent presenter. I truly enjoyed this class, and give it a 20 on a scale of 1-10."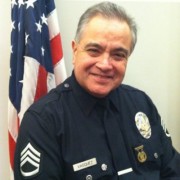 After attending her course, I was convinced she would be a tremendous benefit to the annual LAWPOA Training Symposium. She delivered. The hundreds of law enforcement personnel that attended from throughout the state of California were extremely impressed with her presentation! She is engaging and her sense of humor just added to the wealth of information she provided to her audience. I would strongly recommend that you consider seeking her out for your own training courses.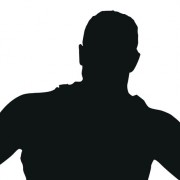 I really enjoyed your course; it's rare to have a speaker who is in such command of her material, who is so open and comfortable in her presentation and so generous of her time and talent. I wish you much continued success.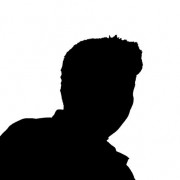 I just want to thank Renee for honoring and sharing her wonderful gift, definitely a check for the good guys! The course was awesome and she is an amazing person. She is the real deal after the first day of attending with 2 hours of sleep after a work shift I was blown away with her, and eager to digest more and more. She was instant caffeine!!!! She is the closest thing to a super hero I've seen with the gift she was given. I could have listen to her seminar for a week!!! Tons of knowledge and eye opening observations. A must for all law enforcement. One of the best training seminars for spotting deception I've seen. What a pleasure, thank you again, Renee!!!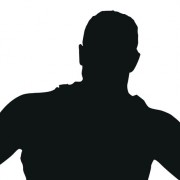 First of all, this is the first feedback or review that I have ever written regarding any type of training I have received in my 15 plus years in law enforcement. It's truly hard to put into simple words what RENEE'S course has done for my career and my everyday life. I had recently just took her 3 day course in Milwaukee  and it was "Awesome". I used the techniques that I learned immediately (like the very next day) and was able to detect traits that I would have just simply missed all together. Plus, I was able to get a full confession. It's not often that you can teach someone something new and it would have such an impact on their life. RENEE is truly a gift to all.


I taught Behavioral Analysis Deception Detection to CBP Customs Inspectors from all over the US. Once I discovered Renee's website, I quickly learned her unique talent and grasp for deception recognition…..finally understanding the two distinct modes of deception: cognitive and emotional clues, and how, together, they provides the clues to recognizing deception. Renee, an expert detector of emotional cues of deception, explains in simple language what to look for and explains how to interpret what you are seeing. I just wish I could met her 20 years earlier! She is an amazing instructor!
More Feedback (click arrows)
A State Monitor Reviewed Renee's Two-Day Class...
… for 80 law enforcement professionals and wrote the following about her course…
"[Eighty (80) active law enforcement agents] gave Renee a score of 1416 of 1440 possible points or a 98% rate. An average score would have been 1152 points, representing an 80 percent as being acceptable. On a scale of five to one (five is excellent, four is above average, three is acceptable, two needs improvement, and one is unacceptable)."
Instructor/Student Relationship critique form results from class above:
Instructor's Conveyance of Enthusiasm: 4.91
Student Participation and Encouragement: 4.83
Response to Questions or Request for Clarification: 4.94
Eye and Individual Student Contact: 4.97
Maintains Interest 4.91
Appropriate Sense of Humor, Personable, and Friendly: 4.94
Overall Evaluation: 5.0
Renee is consistently told that her class ranks as one of the best courses on the market today
—

even by the most seasoned investigators.