Here is an interesting video of Donald Trump and Melania after landing in Israel.
In the first clip, see if you catch their body language exchange.
What did you see?
It's played in slow motion, if you missed it, a second time.
Many people are saying that Melanie swatted Trump's hand away. The reality is, he reached half-way out for her to grab his hand. He didn't reach for her hand. She tried to meet his hand half-way in the middle, but he already pulled his away in his typical insecure fashion, and what you see is Melania attempting to reach for him, but realizing he's already pulled away–she makes that frustrated movement with her hand.
I don't think these two have a great relationship, but I don't think Melania is swatting Trump's hand here as a rejection by itself. The one who rejects is Trump. He puts his hand out and then takes it away. Look at .29 seconds in. She extends her hand and he doesn't grab it.
_________________________________________________________________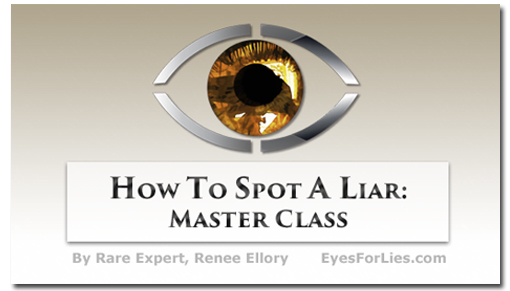 HOW TO SPOT A LIAR: MASTER CLASS
by Renee Ellory | Eyes For Lies
GET NOTIFIED of future class dates & sales! Click here
http://www.eyesforlies.com/wp-content/uploads/2015/02/black-logo-smaller.jpg
0
0
Eyes for Lies
http://www.eyesforlies.com/wp-content/uploads/2015/02/black-logo-smaller.jpg
Eyes for Lies
2017-05-23 10:25:38
2017-05-23 10:25:38
Melania Trump's Body Language